Beautiful
'Text editor' doesn't have to mean bland and ugly.
With flat design, gorgeous colors and a plethora of themes, Ballad is a treat for your eyes.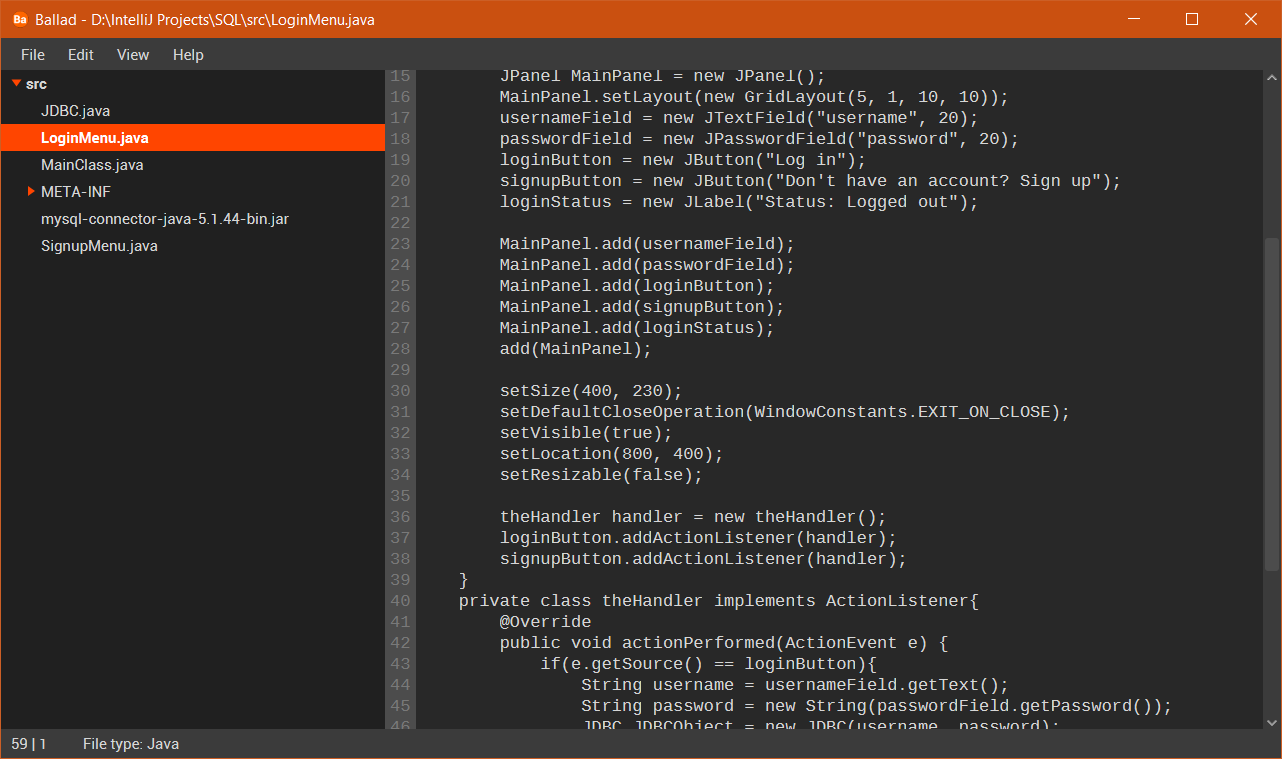 Colorful
You pour your heart and soul into your code. Let's make that process fun and cheerful with themes.
Ballad comes with two default themes: Adreana and Oasis. What's more? You can write your own themes with CSS.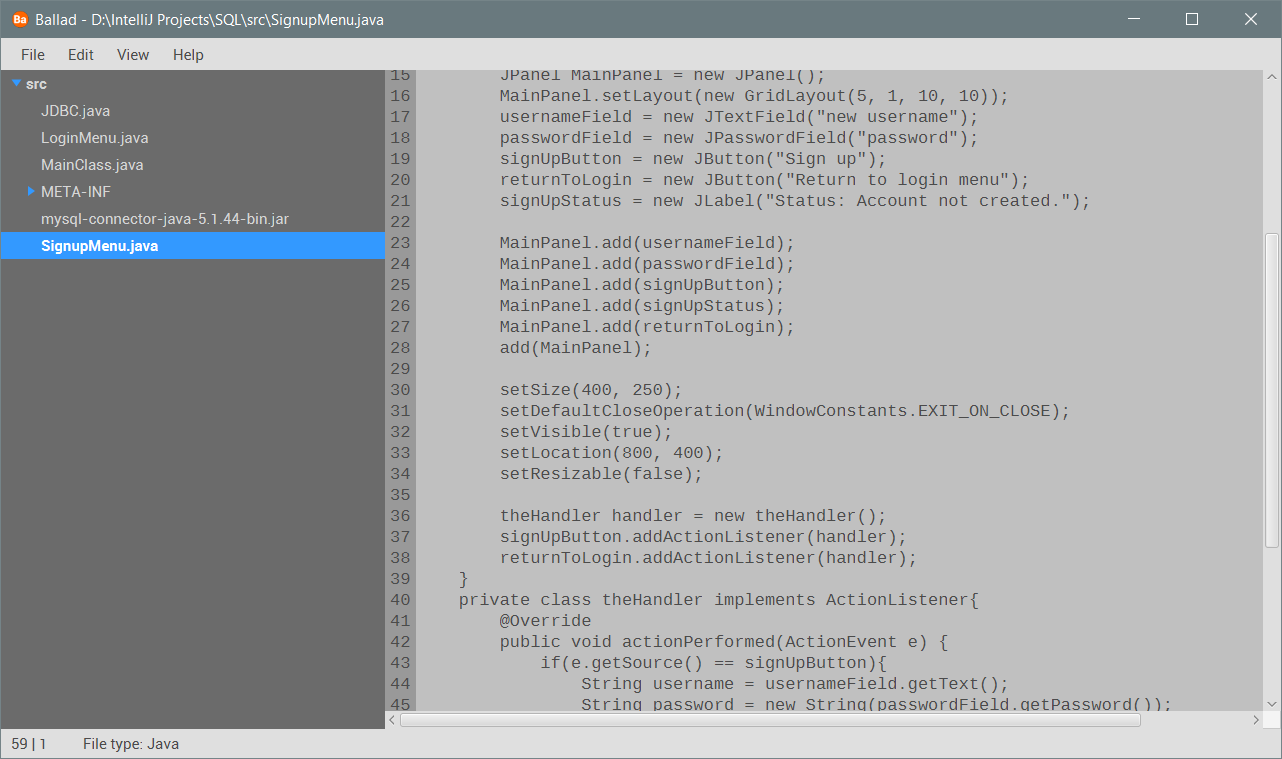 Open Source
What's better than free? Free and open-source!
That's why we don't just give you Ballad for free, we give it openly.
Use, modify and share.
Links will redirect to GitHub